National Afterschool Matters Fellowship Retreat Showcases Research, Collaboration
October 12, 2018
The National Afterschool Matters (NASM) Fellowship recently held its second retreat for the latest cohort of NASM Fellows, some of the most experienced and diversely talented professionals in the out-of-school time field.
The retreat, in Berkeley, California, September 23 to 25, kicked off the second year of the two-year fellowship that offers out-of-school-time (OST) professionals unique opportunities to expand their own research, evaluation, program development, and policy-making skills. The 21 fellows who attended gave round table presentations of their research projects and engaged in exercises to get input from their peers.
NIOST facilitated the first year of the program, as fellows developed their research. NIOST Director and Senior Research Scientist Georgia Hall, along with Research Associate Katie Wheeler and Postdoctoral Research Scientist Lisette DeSouza, attended the retreat to connect with the fellows in person about their research projects before handing them off to the National Writing Project (NWP), which will guide them during the second year in preparing culminating projects such as academic papers, conference presentations, and essays.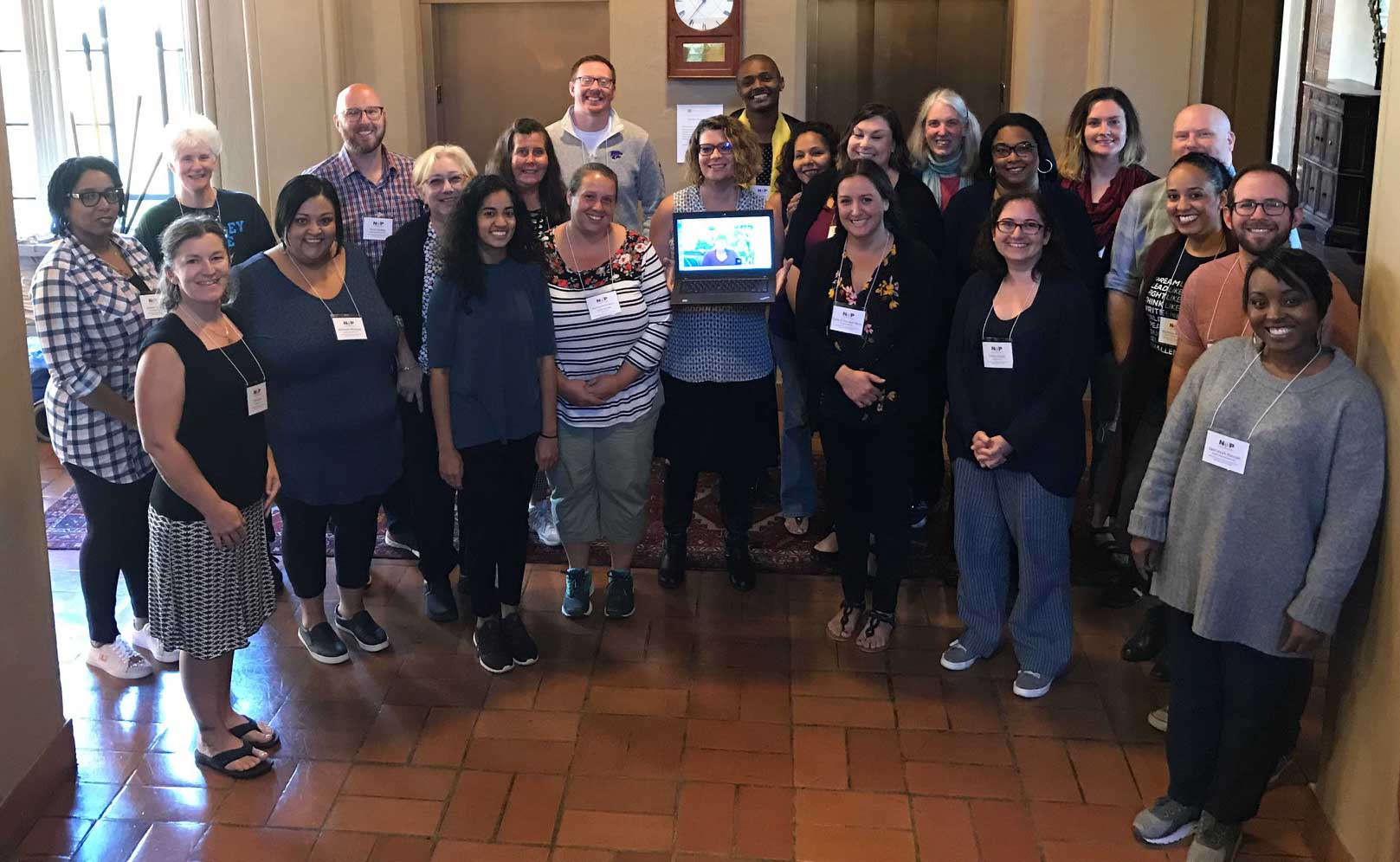 Some of the questions the fellows' projects tried to answer include: What is a facilitator's role in defining community? What are some of the unique features of afterschool programs hosted in public housing communities? and How can a "community village" approach help children who have been through trauma?
Wheeler observed, "It was very exciting to see the progress the fellows have made with their research projects, designing them, getting IRB [institutional review board] approval, implementing, and conducting preliminary analysis."
She added, "It was also gratifying to see a true collaborative spirit across peers. We felt we were leaving them in good hands with NWP, who will continue the work and focus on dissemination, whether through conference presentations, journal articles, or blog posts."
The NASM Fellowship Program is part of the larger Afterschool Matters initiative at NIOST, which also includes publication of Afterschool Matters Journal, a peer-reviewed journal that is produced semi-annually and highlights the work of OST researchers, NASM Fellows, OST practitioners, and other related professionals. Funding is provided by the Robert Bowne Foundation.