Celebrating Afterschool Professionals Appreciation Week
April 22, 2019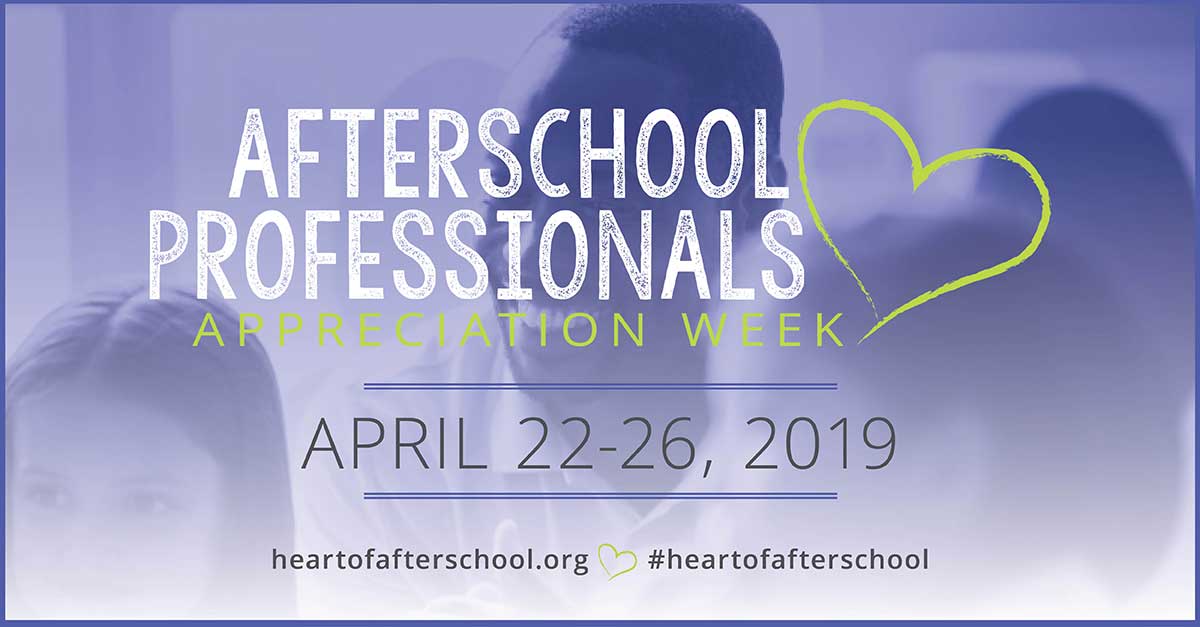 We at NIOST are delighted to celebrate Afterschool Professionals Appreciation Week this week and to offer an extra special "thank you" to all of the out-of-school-time (OST) professionals making a difference in the lives of children across the nation, including our Afterschool Matters Fellows.
An estimated 10.2 million children participate in OST programs each year, participating in activities that enhance education in STEM, literacy, the arts, social and emotional learning, health and wellness, and more. The estimated 850,000 professionals who serve them in these programs may be a decisive element in children's' access to high-quality relationships and expanded opportunities beyond school and home. OST professionals deserve appreciation for all that they do to enhance children's education, promote physical and emotional health, provide a safe environment, and expose them to new experiences.
We want to offer our particular appreciation to the OST professionals in our Afterschool Matters Fellowship program who have made a commitment with us to enhance their leadership and deepen their knowledge of OST practice, policy, and experiences. We are grateful for all you do for the field. We look forward to reviewing applications for the 2019-20 cohort of Afterschool Matters fellows, due May 31, 2019, and extending our appreciation even further.