New Book Tells the Stories of Youth Development Professionals
November 9, 2022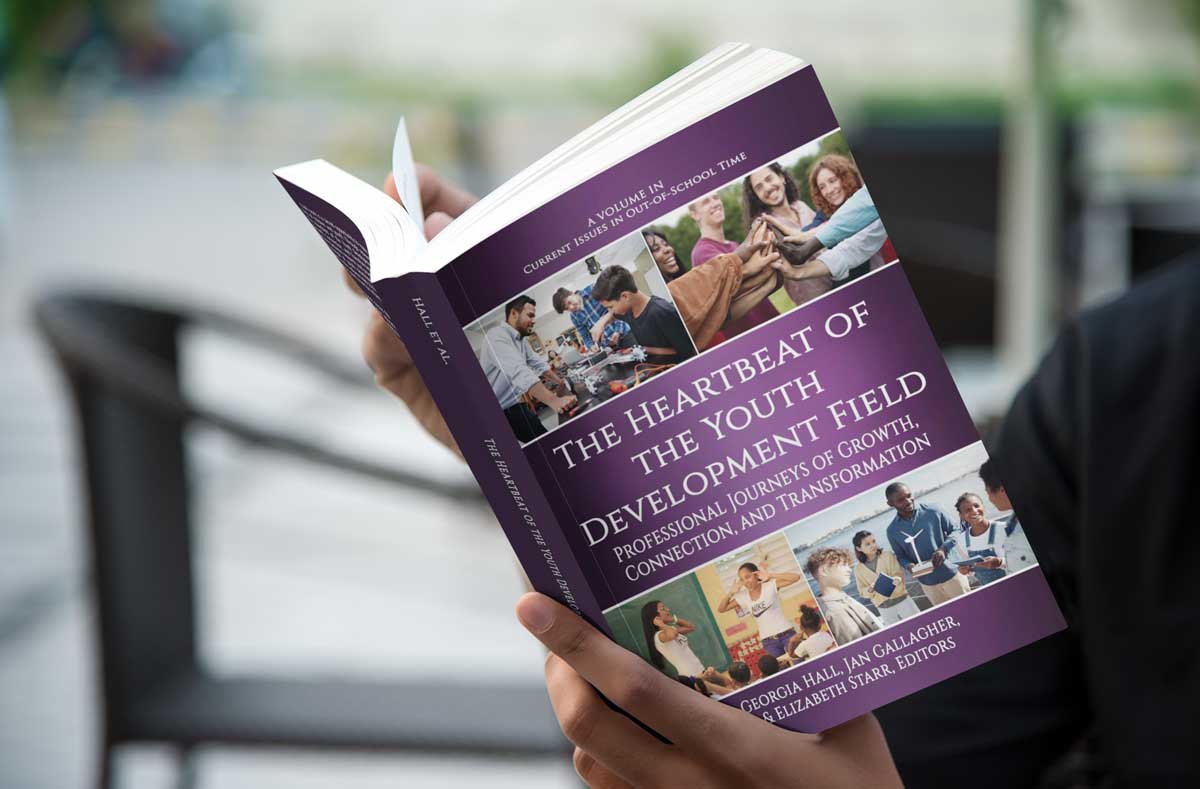 NIOST is pleased to announce the release of The Heartbeat of the Youth Development Field: Professional Journeys of Growth, Connection, and Transformation. Through research and personal essays, the book shines a light on the intricate connections between research and practice, touching upon both the vulnerability and triumph of youth development work. The passionate voices of youth workers in this volume lead to the inescapable conclusion that programs and policies for youth must be informed by these same voices and the values they express.
"We hope this book shows out-of-school time (OST) workers, researchers, funders, and policymakers, as well as other education professionals, how youth workers' lived experiences inspire their ability to build the relationships that are the foundation of positive and healthy youth development," said NIOST Director Georgia Hall, Ph.D., a co-editor of the book along with Jan Gallagher, Ph.D., and NIOST Research Associate Elizabeth Starr, M.Ed. "From relationships comes engagement, and from engagement, transformation—centered in equity, inclusion, and belonging. No one is better able to advocate for these truths than the professionals who work with young people to bring positive change to their lives, their communities, and our world."
Other OST and youth workers will see their own stories reflected in the practitioner essays. The research chapters and essays alike will be valuable resources to faculty leaders of university OST and youth work graduate and certificate programs, as well as to program leaders and others who conduct professional development for OST staff.
"The Heartbeat of the Youth Development Field: Professional Journeys of Growth, Connection, and Transformation is a timely discussion about what we in the out-of-school time and youth development field know already—that this work is an integral part of the success, survival, and thriving of youth," said Ebony Grace, CEO of NJSACC: The Statewide Network for New Jersey's Afterschool Communities. "This book will be a catalyst for ensuring the professionalization of our field and additional support and resources for out-of-school time and youth development professionals."