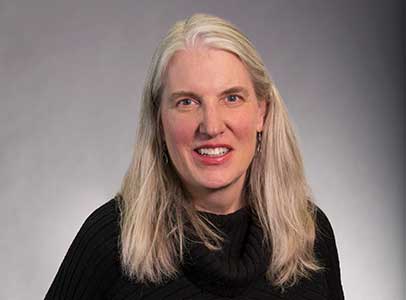 Kathryn A. (Katie) Wheeler
Research Associate
Kathryn A. Wheeler, Ed.D. (Katie) is a Research Associate at the National Institute on Out-of-School Time (NIOST). Her area of expertise is in assessing the quality of out-of-school-time programs, and she has a special interest in programs designed to empower girls.
Wheeler's current projects at NIOST include: (1) serving as an APT Master Observer for NIOST's multi-year project with Boston Afterschool & Beyond, a public-private partnership that aims to increase year-round learning opportunities for under-served youth in Boston; (2) investigation of the impact of GEMS (Girls Excelling in Math and Science) participation in Franklin County, Pennsylvania funded by the McElhattan Foundation; (3) examination of links between social emotional learning and literacy development among children in high-quality 21st Century Community Learning Centers as part of the Quality to Outcomes Study conducted in partnership with American Institutes for Research (AIR) and funded by the Charles Stewart Mott Foundation; (4) work with the National Center on Afterschool and Summer Enrichment (NCASE) curating a free, online resource library for the OST field; and (5) co-facilitation of the National Afterschool Matters (NASM) Fellowship Program, a year-long intensive professional development opportunity for out-of-school-time practitioners funded by the Robert Bowne Foundation.
Wheeler worked at NIOST in the 1990s, then took a hiatus to serve as the founding Executive Director of the Girls' Coalition of Greater Boston, an organization that supported girls by offering professional development, networking, advocacy, and collaboration opportunities for adults working with or on behalf of girls. She later served as Editor of Teen Voices, a magazine by, for, and about adolescent girls. She returned to NIOST in 2016. Wheeler holds a Master's degree and a Doctorate in Education from the Graduate School of Education at Harvard University and a Bachelor of Arts degree in Psychology with honors from Pitzer College. She is co-president of the Anna B. Stearns Charitable Foundation and the proud mother of three teenage children.